Consul General of Japan Ryoji Noda visits Swaminarayan Akshardham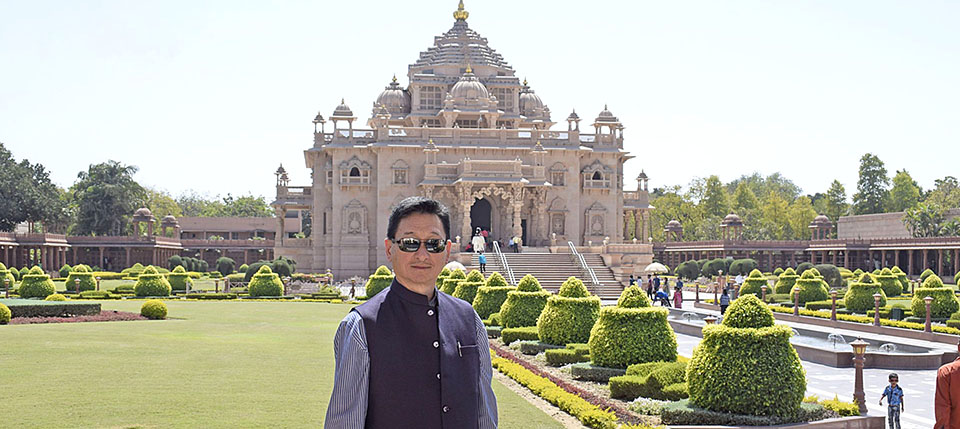 Japan's Consul General to India Ryoji Noda, visited Swaminarayan Akshardham, Gandhinagar to experience India's ageless beauty, borderless culture and timeless values. On behalf of His Holiness Mahant Swami Maharaj, the head of BAPS Swaminarayan Sanstha Consul General Noda was greeted by the volunteers of Akshardham.
During Consul General Noda's visit, he offered respects at the Swaminarayan Akshardham Mandir. Thereafter with prayers for world peace and harmony, Consul General Noda performed abhishek, the ceremonial pounding of sanctified water on the murti of Shri Neelkanth Varni. He also witnessed 'Mystic India' – the first large format film about India.
Sharing his sentiments at Akshardham, Consul General Ryoji Noda wrote, "I am really impressed. I appreciate Your kind and well-coordinated guidance."