Chief Minister of Gujarat Visits Swaminarayan Akshardham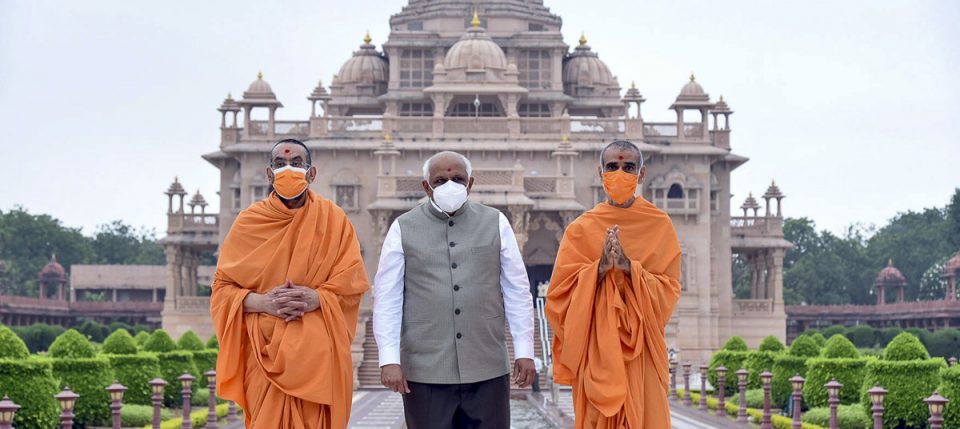 Shri Bhupendrabhai Patel, the newly appointed Chief Minister of Gujarat, visited Swaminarayan Akshardham. He was welcomed with a sanctified flower garland by Pujya Anandswarup Swami, Mahant of Akshardham.
Thereafter, the chief minister had darshan in the Akshardham Mandir and performed abhishek of Shri Nilkanth Varni while offering prayers for the prosperity and wellbeing of the people of Gujarat.
The chief minister also engaged in a spiritual dialogue with the swamis, who also prayed for his good health and success in his new role.