'A Tour to Remember': Australian Chief Minister Visits Swaminarayan Akshardham in Delhi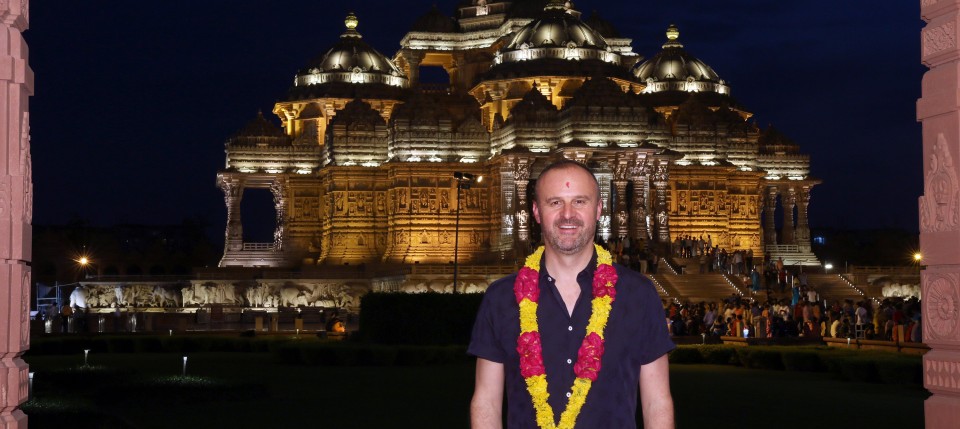 Chief Minister of the Australian Capital Territory Andrew Barr visited Swaminarayan Akshardham in New Delhi, along with a delegation of Australian government and university officials, as part of a trip to India meant to encourage more Indian visitors to Australia. 
The delegation was traditionally greeted by senior swamijis on behalf of Param Pujya Mahant Swami Maharaj, the current spiritual leader of BAPS.
During the Chief Minister's visit, he offered respects at the Swaminarayan Akshardham Mandir and performed abhishek, the ceremonial pouring of sanctified water from 151 holy bodies of water from across India on the murti of Shri Neelkanth Varni. The group also toured the educational Sanskruti Vihar, a cultural voyage that displays 10,000 years of India's heritage and contributions to society and saw the 
Neelkanth Darshan
 

– a Giant Screen film on the epic journey of Neelkanth Varni throughout India. 
Finally, they witnessed the Sahaj Anand Water Show.
At the conclusion of his visit, Barr said Akshardham was a "tour to remember."