Houston Mayor Sylvester Turner & Delegation Visits Swaminarayan Akshardham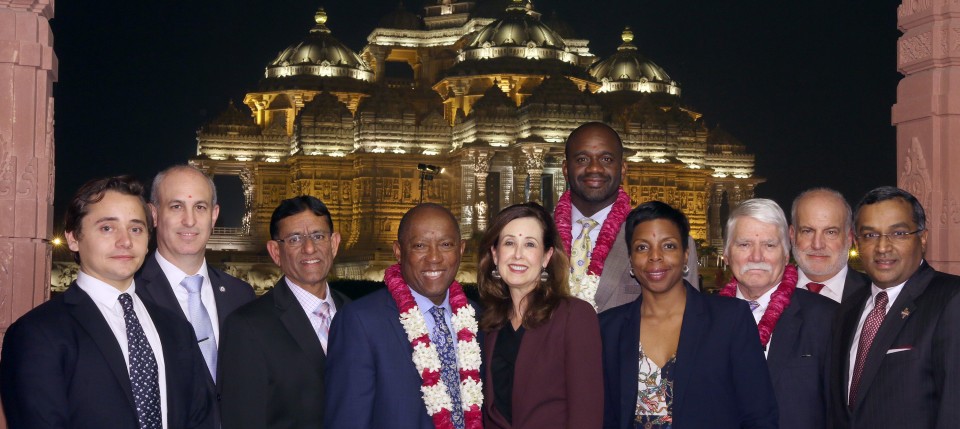 Houston Mayor Sylvester Turner, along with a 13-member delegation, visited Swaminarayan Akshardham, marking the mayor's first stop in a one-week trip to India. 
The delegation, which included Houston Council Member Jerry Davis, representatives from the Johnson Space Center and Houston's Indo-American Chamber of Commerce, and government and business officials from the city of Houston, was greeted in a traditional manner by senior sadhus of BAPS on behalf of Param Pujya Mahant Swami Maharaj.
Mayor Turner offered his respects at the Swaminarayan Akshardham Mandir and performed abhishek on the sacred image of Shri Neelkanth Varni. The delegation experienced the Sanskruti Vihar boat ride exhibition that depicts India's heritage and contributions to society. Finally, they witnessed the Sahaj Anand Water Show.
"This visit [to Akshardham] has been a tremendous gift and blessing to me and my delegation," said Mayor Turner. "As I return, I am renewed in my belief that we can be a positive difference in this world."