Romanian Foreign Minister Teodor Melescanu Visits Swaminarayan Akshardham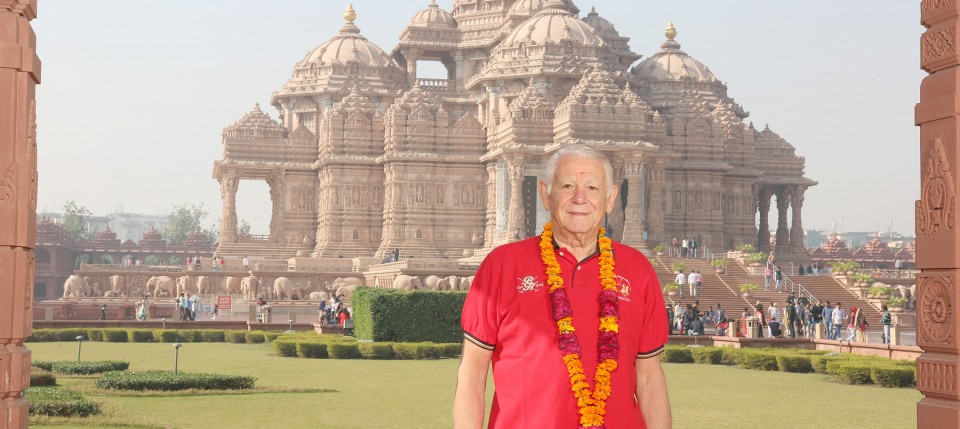 Romanian Foreign Minister Teodor Melescanu visited Swaminarayan Akshardham in New Delhi, as part of his official visit to India commemorating 70 years of diplomatic relations between India and Romania. 
The five-member delegation was traditionally welcomed by senior sadhus of BAPS on behalf of Param Pujya Mahant Swami Maharaj.
Foreign Minister Melescanu offered his respects at the Swaminarayan Akshardham Mandir and performed abhishek on the sacred murti of Shri Neelkanth Varni. The delegation also experienced the Sanskruti Vihar boat ride that depicts India's heritage and contributions to society.
Before departing, Foreign Minister Melescanu commented, "After visiting this temple, I am more confident in the prospective of peace in our families, our countries and the world."