Dr. Laszlo Kover
Speaker – Hungarian National Assembly, Hungary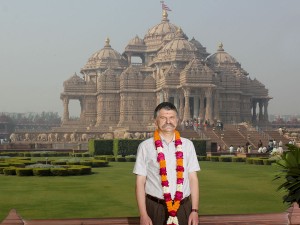 On behalf of the Hungarian National Assembly's delegation I would like to thank you for your hospitality which gave us a fascinating experience.
Swaminarayan Akshardham is an unparalleled expression of the human spirit and creativity inspired by God, as it radiates peace and dignity.
May God give India and Hungary peaceful times, spiritual and intellectual strength to rise to our challenges.
November 29, 2012