US Congressmen Ed Case and Rich McCormick Deepen Cultural Exchange Through Enriching Visit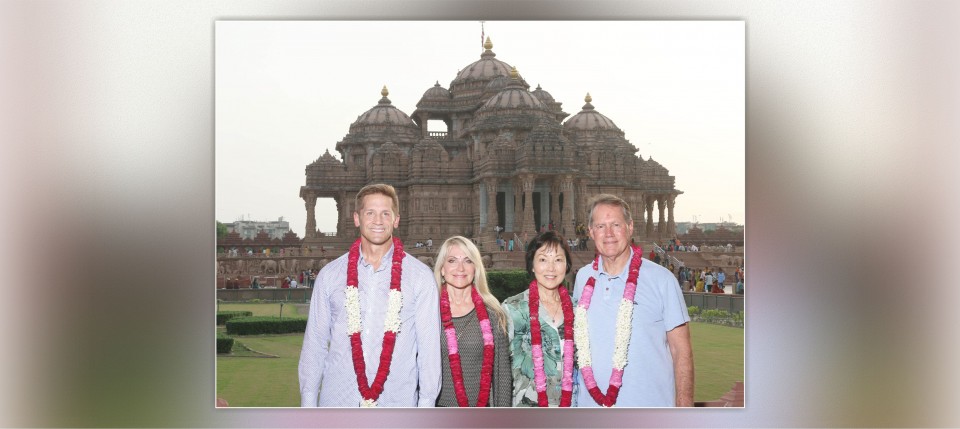 US Congressmen Ed Case (HI-1) and Rich McCormick (GA-6) recently visited the Swaminarayan Akshardham complex in New Delhi.
After a traditional welcome, the congressmen and their delegation explored the architecture of and paid respects at the Akshardham Mandir. The delegation also performed abhishek of the murti of Shri Neelkanth Varni to pray for world peace and harmony.
They also experienced the cultural boat ride depicting India's rich heritage and the breathtaking Sahaj Anand Water Show that has garnered global acclaim.
The visit helped the delegation to gain profound insights into the spiritual, artistic, and historical significance that Akshardham embodies, promoting a deeper understanding of India's diverse cultural tapestry.
Congressman Ed Case stated, "Exploring Akshardham has been a captivating journey. Its architecture and cultural representations provide an insightful window into India's rich heritage that is truly inspiring."
Congressman Rich McCormick said, "The visit exemplified the transformative power of cultural exchange in fostering mutual understanding and appreciation. Akshardham stands as a compelling testament to India's cultural richness."